RADIO_ED
21st century media driving 21st century learning
RADIO_ED is a schools initiative that uses live radio and on-demand broadcast media to drive 21st century teaching and learning.
It is gives schools and teachers the opportunity to bring their curriculum to life and excite students in their learning.
Enhance your academic curriculum, extracurricular programs and showcase the amazing teaching quality and talents of your teachers and students on the back of real and authentic 21st century media.
If you are a school or a teacher and you want to find out more about RADIO_ED contact MAKING MEDIA today.
YOUR SCHOOL HAS A COMPELLING STORY TO TELL
At Making Media we know that your school has a compelling story to tell and a willing audience to tell it to.
As a vibrant hub of learning and centre of trust, your school drives aspiration and pride in your community.
Parents, feeder schools and school stakeholders should know what makes your school special. Your students and teachers are the most powerful way of letting them know.
With over 15 years working in the education sector, Making Media knows schools and how important it is for schools to tell their story.
The following are some video examples of how a school can powerfully resonate with its community when its students and teachers tell its story...
SCHOOL PROMOTIONAL VIDEO
Ever needed a video that encapsulates exactly what your school stands for? A video that excites your students, teachers and parents and fills them with a sense of pride? A video that attracts the attention of prospective students and their parents, and the best teachers in the marketplace?
The following is a Making Media-produced promotional video that provides you with an example of how you could be promoting your school and telling your story...
SCHOOL TV and Radio
Using media to drive project-based and student-centred learning in schools is a proven winner with students and teachers.
In the 15 years that Making Media has been developing media-specific curriculum, we've not seen students more engaged than when they have a microphone or camera in their hands.
Enhance your teaching and learning through the innovative use of media.
Let Making Media show you how.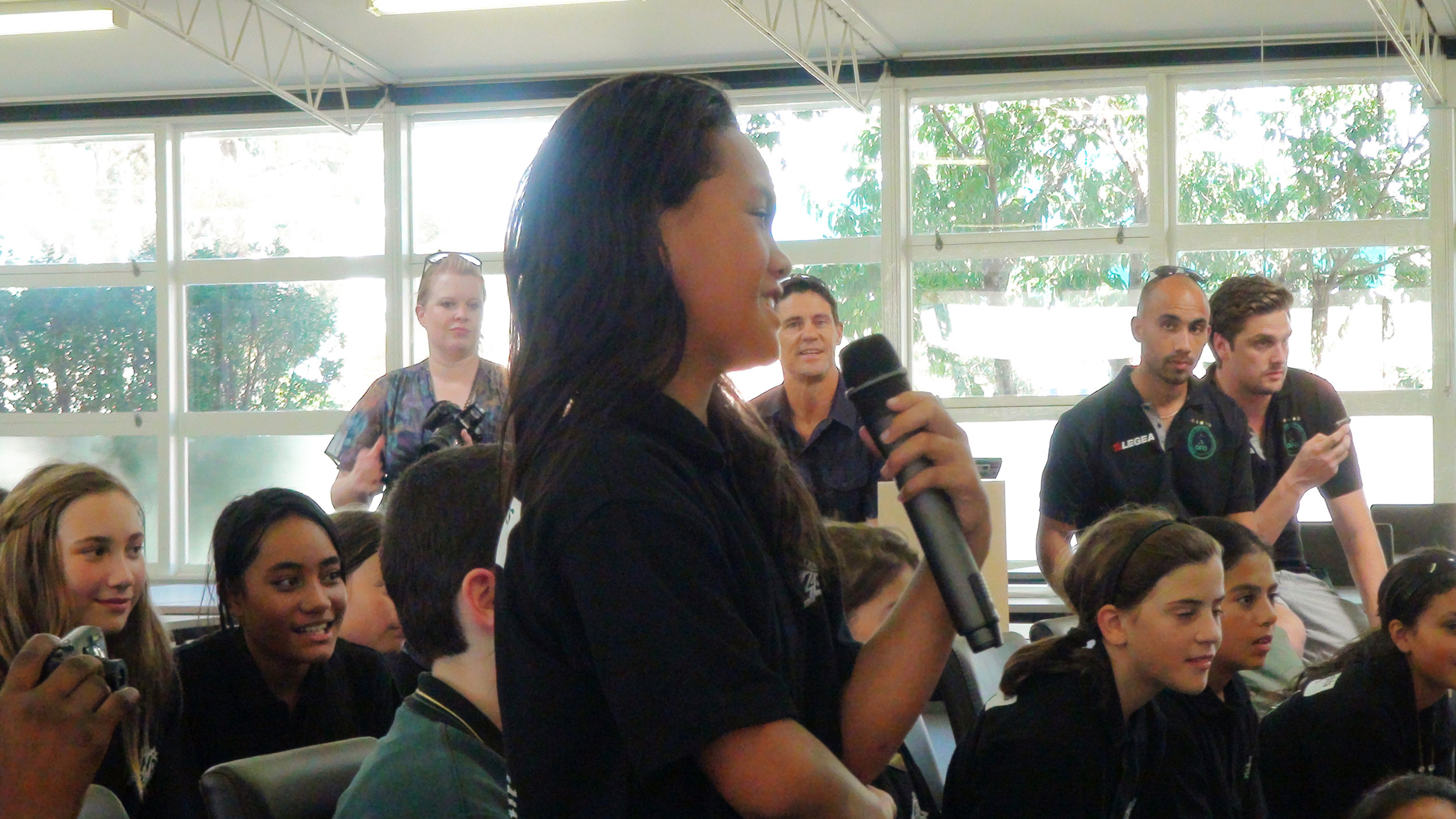 School orientation video
The following is a Making Media-produced orientation video for prospective students and parents and those newly enrolled in your school.
Showcase your facilities, dramatic and creative arts programs, maths and science specialisms, sport and leadership programs, cutting edge curriculum, community partnerships, student achievements and more...
PROMOTE Student engagement AT YOUR school
Student engagement drives success in schools. Having students and teachers talk about what drives engagement in your school is an authentic way in which you can promote your school and its point of difference to your community.
The following is a Making Media-produced video that celebrates student engagement in a school.
PROMOTE SPECIALIST PROGRAMS AT YOUR SCHOOL
Is your school known for its cutting edge programs and what it does well?
Making Media are experts in producing video that can tell your community about the programs that make a difference in your school.
Attract attention in your community with program videos like this...
SHOWCASE YOUR SUCCESS STORIES
Some of the best advocates for your school are your former students. Their stories resonate with your community and inspire generations of students after them.
Using them in video that promote their time at your school is a great way of validating to the community the work of your teachers and the effectiveness of your teaching and learning programs.
Why not build your student leadership and development programs around a video series presented by your former students. Readily accessible on-demand videos around sport, science and maths, art or drama, as presented by former students, will not only provide your teachers with a relevant and engaging resource but also enhance your student's experiences.
Here are some examples of former students talking about the part their school played in their development...
making media
SCHOOLS
Let us help you make media
Email us today